ERIH PLUS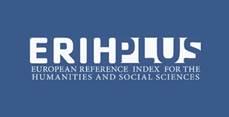 El Índice de Referencia Europeo para las Humanidades y las Ciencias Sociales (ERIH PLUS) fue creado y desarrollado bajo la coordinación del Comité Permanente de Humanidades (SCH) de la Fundación Europea de la Ciencia (ESF). Para ser incluidos en ERIH PLUS, las revistas científicas en humanidades y ciencias sociales deben cumplir con los estándares de referencia descritos aquí. Para verificar Revista Publicando siga este enlace.
LATINDEX – DIRECTORIO y CATÁLOGO 2.0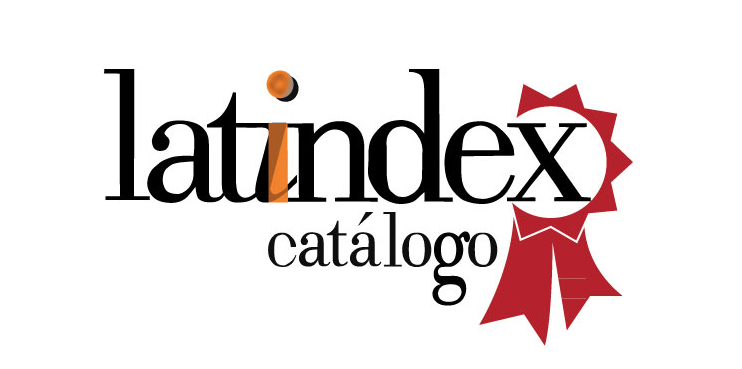 Índice y catálogo de revistas científicas, impresas y digitales. Elaborado y dirigido por la Universidad Autónoma de México y gestionado en colaboración con un consorcio de instituciones, de Latinoamérica, España y Portugal. Cuenta con evaluación de políticas editoriales, calidad de gestión, calidad de contenido, periodicidad, proceso de evaluación por pares y antigüedad entre otros criterios importantes. Incluye revistas de la Península Ibérica y de Latinoamérica publicadas en castellano y portugués. Revista Publicando se encuentra en su catálogo.
DIALNET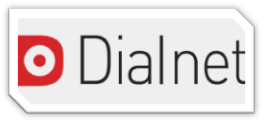 Dialnet es un proyecto de cooperación bibliotecaria que comenzó en la Universidad de La Rioja. Se constituye como un portal que recopila y proporciona acceso fundamentalmente a documentos publicados en España en cualquier lengua, publicados en español en cualquier país o que traten sobre temas hispánicos. Para verificar Revista Publicando siga este enlace.
REDIB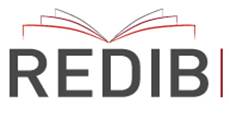 The REDIB is a platform for aggregating scientific and academic content in electronic formats produced in the Ibero-American space. The REDIB has a clear purpose: promoting technological innovation in publishing-output tools or related to it in a broader and geographically non-restrictive cultural and social sense. Para verificar Revista Publicando siga este enlace.
SHERPA ROMEO

SHERPA RoMEO is an online resource that aggregates and analyses publisher open access policies from around the world and provides summaries of self-archiving permissions and conditions of rights given to authors on a journal-by-journal basis. RoMEO is a Jisc service and has collaborative relationships with many international partners, who contribute time and effort to developing and maintaining the service. Para verificar Revista Publicando siga este enlace.
MIAR

MIAR recolecta datos para la identificación y análisis de revistas científicas. Si se introduce en la casilla de búsqueda cualquier ISSN el sistema localizará en qué bases de datos de las contempladas en la matriz está indizada la revista, esté recogida o no con ficha propia en MIAR, y calculará su ICDS (sin contar el Índice de Pervivencia si no forma parte de MIAR). Para verificar Revista Publicando siga este enlace.
CIRC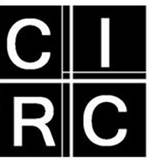 La Clasificación Integrada de Revistas Científicas – CIRC tiene como objetivo la construcción de una clasificación de revistas científicas de Ciencias Sociales y Humanas en función de su calidad, integrando los productos de evaluación existentes considerados positivamente por las diferentes agencias de evaluación nacionales como CNEAI, ANECA. Ver Revista Publicando.
ROAD

The ISSN Portal is a web-based interface available at http://portal.issn.org. The portal gives access to the ISSN Register, the international database which contains key identification information about print and digital journals, magazines, newspapers, newsletters, and scholarly blogs and Open Access scholarly resources published in more than 100 countries. The ISSN Register is the most complete and international reference database for the identification of serial publications. Verificar Revista Publicando.
LatinREV - FLACSO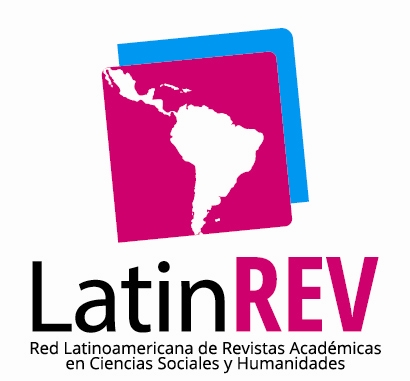 LatinREV es la red cooperativa de revistas y asociaciones de revistas académicas del campo de las ciencias sociales y las humanidades. El objetivo de LatinREV "es brindar asesoramiento, capacitaciones y actualización en temas relativos a la sustentabilidad de las publicaciones."
De igual manera "ofrece la creación de un espacio colaborativo y participativo para difundir la información de interés para los equipos editoriales.
OPEN ACADEMIC JOURNALS INDEX (OAJI)

Open Academic Journals Index (OAJI) is a full-text database of open-access scientific journals. Founder — International Network Center for Fundamental and Applied Research, USA. Our mission is to develop an international platform for indexing the scientific journals of open access. The Current Global Index of the Journal (CGIJ) OAJI is created considering the current global trends and challenges in the field of indexing the scientific journals. CGIJ OAJI considers the scientometric citation databases (WoS, Scopus), as well as the basic database of open access (DOAJ). Verificar Revista Publicando.
Directory of Research Journals Indexing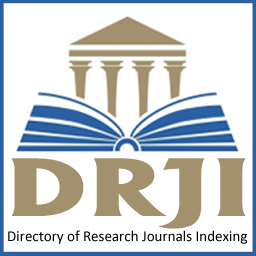 DRJI provides ready access to education literature to support the use of educational research and information to improve practice in learning, teaching, educational decision-making, and research. Directory of Research Journals Indexing is a free online service that helps you to find web resources for your articles and research. Verificar Revista Publicando.
BASE (BIELEFELD ACADEMIC SEARCH ENGINE)

BASE (Bielefeld Academic Search Engine) is one of the world's most voluminous earch sengines especially e.g. journal articles, preprints, digital collections, images / videos or research data. Try searching with BASE right now. The sources which are included in BASE are intellectually selected and reviewed. That's why data garbage and spam do not occur. Read more details about the project. Verificar Revista Publicando.
DIE UNIVERSITÄTS- UND STADTBIBLIOTHEK KÖLN (USB)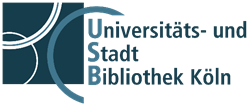 Die Universitäts- und Stadtbibliothek Köln (USB) ist die zentrale bibliothekarische Einrichtung der Universität zu Köln und damit eine Dienstleistungseinrichtung insbesondere für die Angehörigen und Institute dieser Universität, aber auch für die Bürger Kölns und der Region sowie für zahlreiche andere Kundenkreise. Verificar Revista Publicando.
PKP (PUBLIC KNOWLEDGE PROJECT)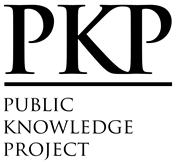 The PKP Index is a database of articles, books, and conference proceedings using PKP's free, open source Open Journal Systems, Open Monograph Press, and Open Conference Systems software applications. The Index covers all subject areas and includes content from publishers from around the world. Verificar Revista Publicando.
GOOGLE SCHOLAR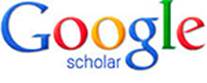 Google Scholar provides a simple way to broadly search for scholarly literature. From one place, you can search across many disciplines and sources: articles, theses, books, abstracts and court opinions, from academic publishers, professional societies, online repositories, universities and other web sites. Google Scholar helps you find relevant work across the world of scholarly research. Verificar Revista Publicando.